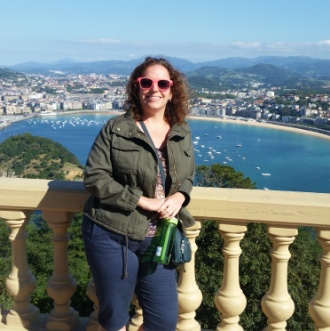 I had already signed up before I knew what I was getting into. When my friends mentioned a walking vacation during our spin class, I said, "Count me in." I had no idea what the Camino de Santiago was, but Spain was on my dream vacation list, and I loved the idea of being able to walk across a country, so I was on board and excited about the possibility. Plus, I was turning 40 that year and what better way to celebrate!
The Camino de Santiago, also known as the Way of St. James, was one of the most important Christian pilgrimages during the Middle Ages, on which a plenary indulgence, which removes temporal punishment due for sin, could be earned. The main route of the Camino de Santiago starts in France on the east side of the Pyrenees Mountains. The trek is about 500 miles and crosses the mountains and then crosses through almost the entire of width of Spain, ending in Santiago de Compostela at the breath-taking Cathedral of Santiago de Compostela. The route we took was along the northern coast of Spain, starting at gorgeous San Sebastian, joining the main route in Arzua, and then walking the final miles to Santiago with others on the main route. We used a tour company, so we walked along bits and pieces of the route and stayed in hotels each night. All in all, we ended up walking about 102 miles over 11 days.
I am grateful to have had the opportunity to spend the year of my 40th birthday trekking across Northern Spain on the Camino de Santiago. It was an incredible and life-changing adventure. I would like to share photos documenting just a few highlights from the experience to give you a feel for what it was like in Spain.
The Landscapes
There were a lot of beaches and coastline along the Northern route. Our first day began with trekking on the beach as we left the hotel in San Sebastian.
The Trail
The view at the top made it worthwhile.
This symbol of a scallop shell let you know you were on the right path, and it pointed you in the right directions. Sometimes, the marker was as simple as an arrow spray painted on a wall.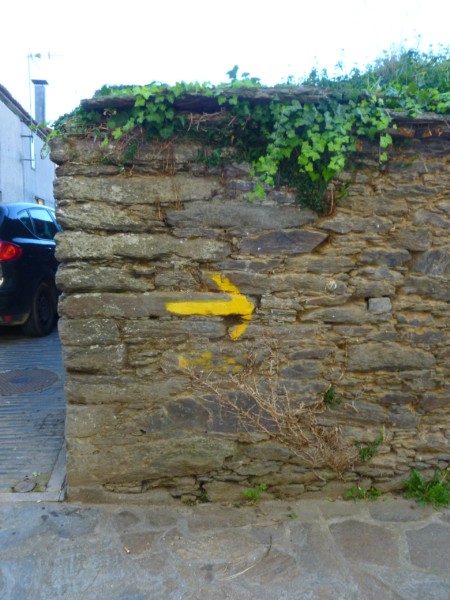 The Villages
This might have been my favorite town we visited, Santillana del Mar. There is an old saying that Santillana del Mar is The Town of Three Lies, since it is neither a Saint (Santo), nor flat (llana), nor is it by the sea (Mar) as implied by its name.
Our Final Destination
Basque Cuisine
I would be remiss if I did not share with you some of the incredible culinary experiences I had in Spain. I was so lucky to experience not one, but two, Michelin star restaurants. They were both the most incredible restaurant experiences I have had.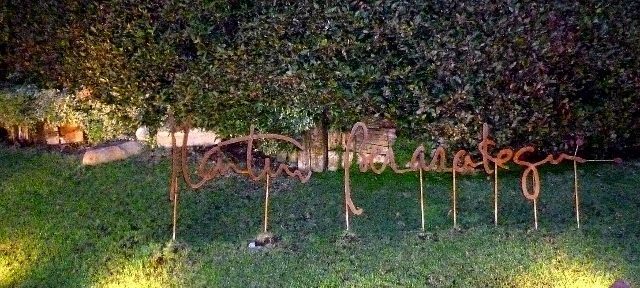 The first Michelin rated restaurant I went to was Restaurante Martín Berasategui in San Sebastian.
The meal was a beautiful combination of 14 courses, including several desserts, all thoughtfully paired with seven different wines. I will share a few of the memorable and beautiful ones.
Sea crunch tempura with Txakoli wine mayonnaise and citrus gel and kumquat, potato firewater, olive and anchovy
The second Michelin restaurant I went to was called Restaurant Annua in front of the estuary in San Vicente de la Barquera. We went there for lunch at the end of one of our walks.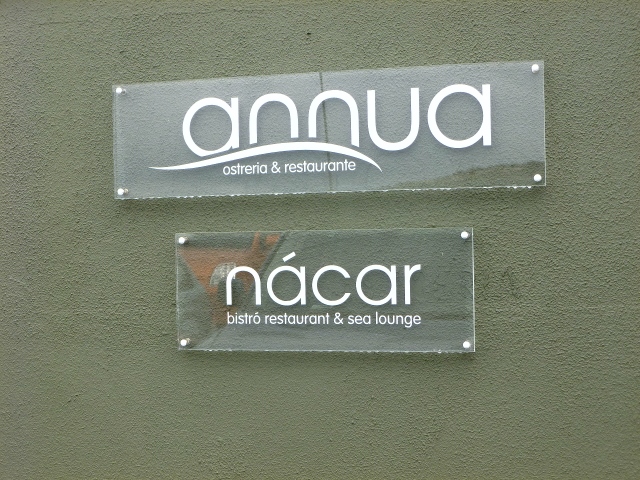 This was a life changing experience for me that made me want more travel, more incredible cuisine, and especially more adventure. Even though I spent three weeks in Spain, I would go back there in a heartbeat. I'm grateful to the Marly Camino tour group for their awesome service, well planned and organized tour, and the kindness and enthusiasm of the staff.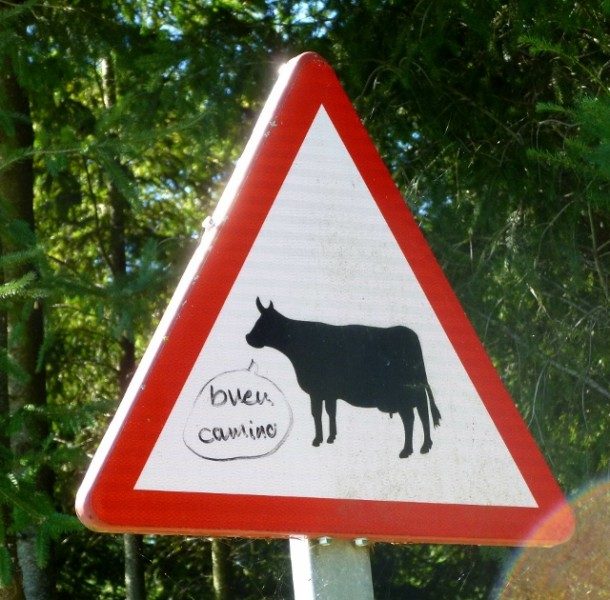 As you walk along the trail, locals and other hikers greet each other by saying "Buen Camino", which means "good walk." At the end of a hot, long day that was pretty rough, I came across this sign, and it really made me laugh and gave me the relief I needed. Still makes me laugh to this day.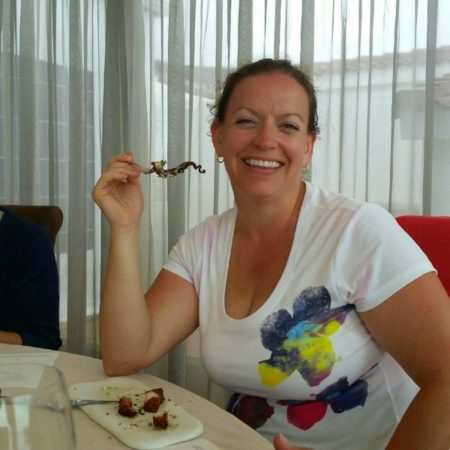 "Hiking is a bit like life: The journey only requires you to put one foot in front of the other…again and again and again. And if you allow yourself the opportunity to be present throughout the entirety of the trek, you will witness beauty every step of the way, not just at the summit." ~Unknown~
And with that, I wish you all Buen Camino,