I am truly a fan of a great Sunday Brunch.  What's not to love about a mix of breakfast and lunch – with a cocktail or two thrown in for good measure!  Regardless of where I am in the world, I really go out of my way to find a Sunday Brunch location.  It's not only about amazing food and cocktails; it's about the ambience, the brunch culture and time well spent with friends and family.
Sunday Brunch is a tradition that started for me early in life.  When I was growing up, my parents would take me and my siblings to the Palmer House hotel in downtown Chicago for Sunday Brunch.  That's a pretty fabulous and grand place to take children ranging from six months to 10 years of age. I can still recall the grandness of it all. I am thankful for a family tradition that transcends time, space and oceans and that sometimes requires a passport.
Here are just a few of my favorite brunch delights from 2016…
 Tomato Baked Eggs at The Northman in Chicago, IL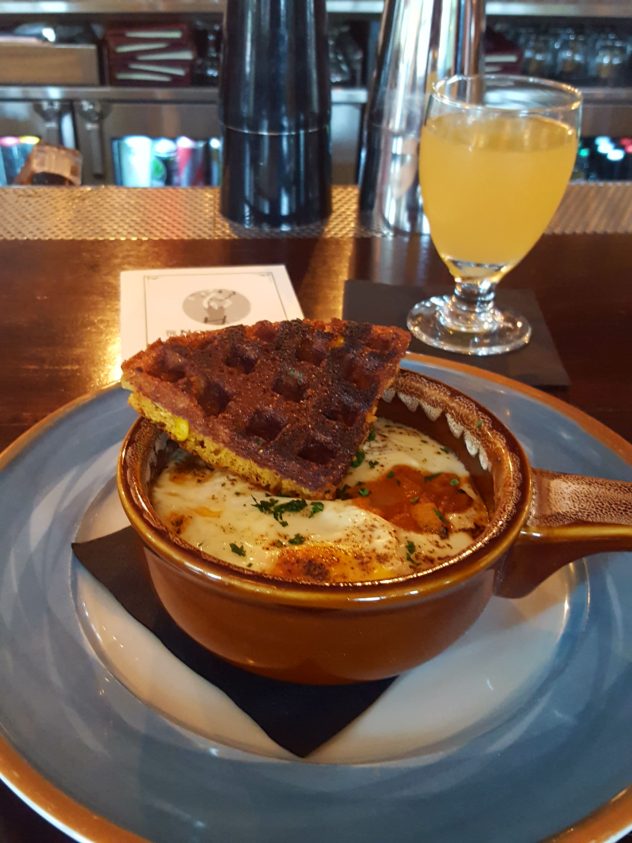 two eggs, tomato, lemon basil, sweet peppers,
grilled zucchini, skillet cornbread
The Northman was truly a great find during my exploration of the Lincoln Square neighborhood, located on Chicago's Northside.  This is a cider pub with an amazing collection of calvados and ciders from near and far, and it didn't disappoint.
Andouille Sausage and Grits & the Southern at Blue Door Kitchen and Garden in Chicago, IL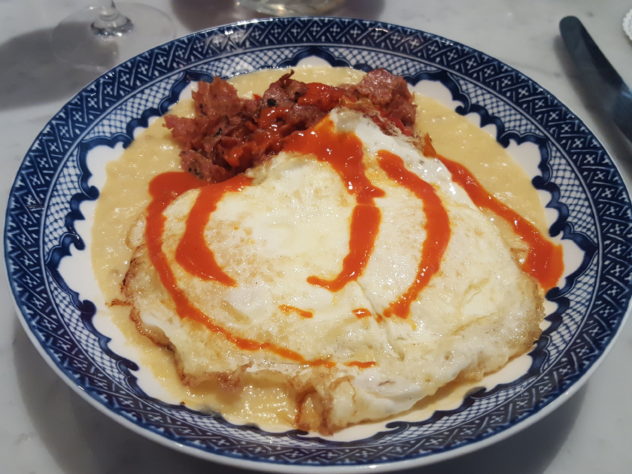 sunny-side egg, cheddar grits, pickled peppers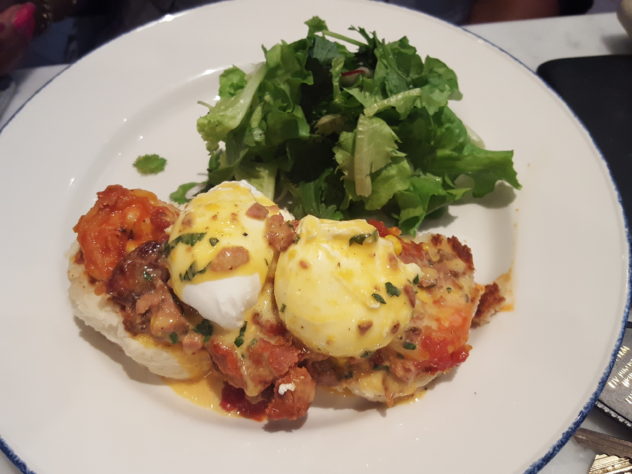 biscuits, shrimp, andouille hollandaise, stewed vegetables
Can I just say how much I LOVE an Eggs Benedict with a biscuit instead of the traditional English muffin?   Blue Door Kitchen & Garden with it's ambience and southern flare – is a great place for Sunday Brunch.
Chicken Fried Steak at Stella San Jac in Austin, Texas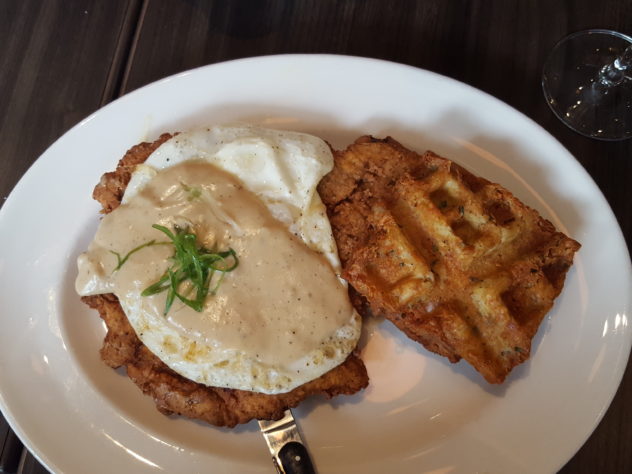 country gravy, hash brown waffle, over-easy eggs
Stella San Jac was my introduction to the Austin, Texas food scene and the saying that "everything is bigger in Texas." You will find that the portions in many Texas restaurants are massive.
Pulled Pork and Herb Pancakes at the Roaring Fork in Austin, Texas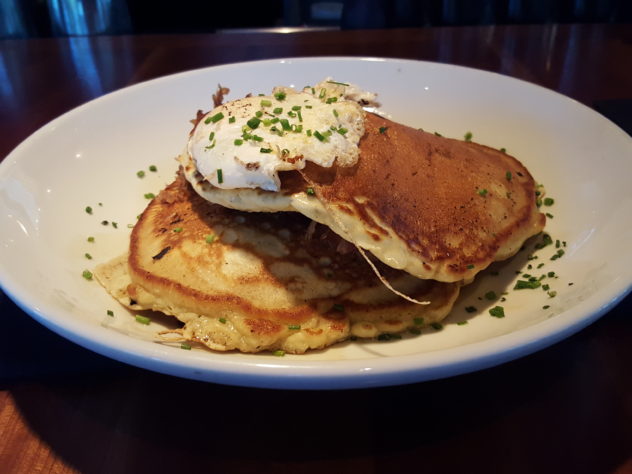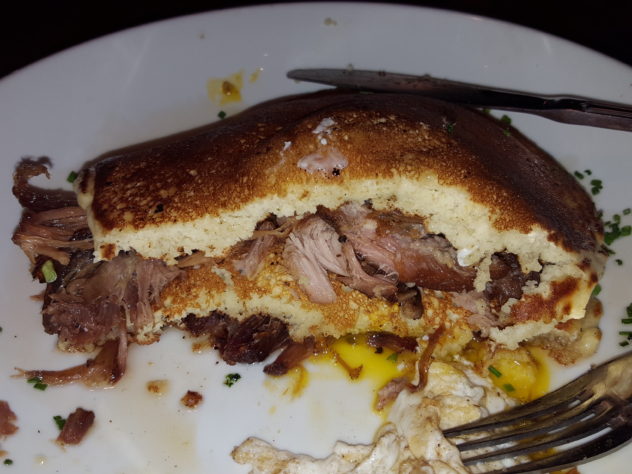 shredded carnita meat, herb & buttermilk pancakes, over-easy egg, maple syrup
I have to say that the folks at Roaring Fork got this right! One of my most memorable dishes all year! A pound of pork and all the crispy skin and bits to go with it!  This dish still excites me.
Fried Chicken Benedict & Toffee Banana Cream Waffle Stack at Nosh and Booze in Chicago, IL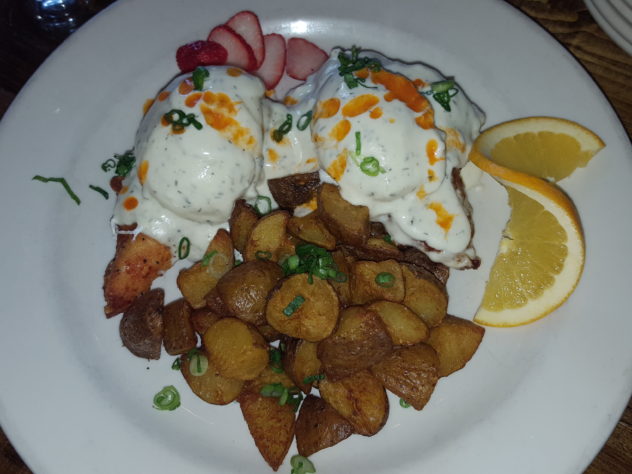 crispy chicken breast, scallion-and-white-cheddar biscuit, 2 poached eggs with habanero ranch sauce, home fries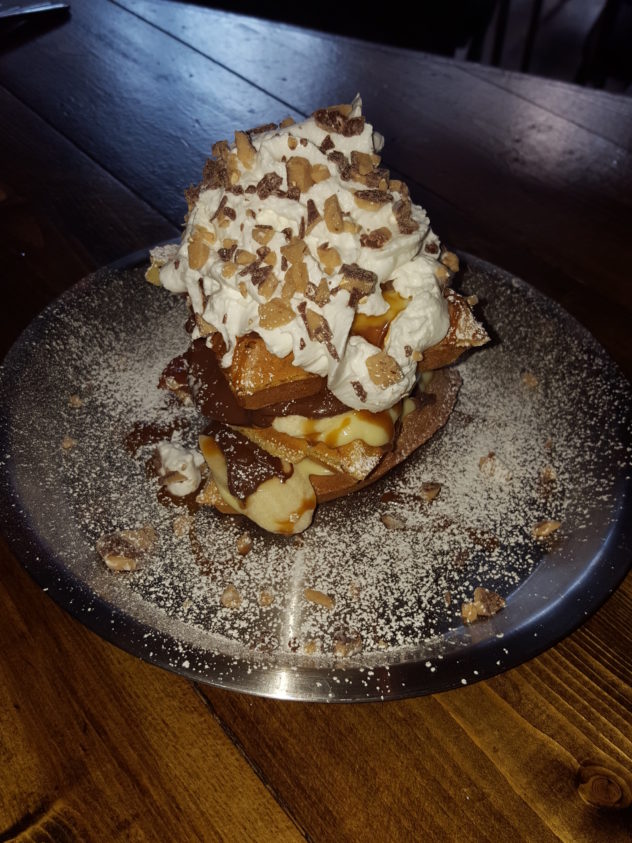 malted waffle, banana pudding, Nutella, Heath bar, caramel sauce, whipped cream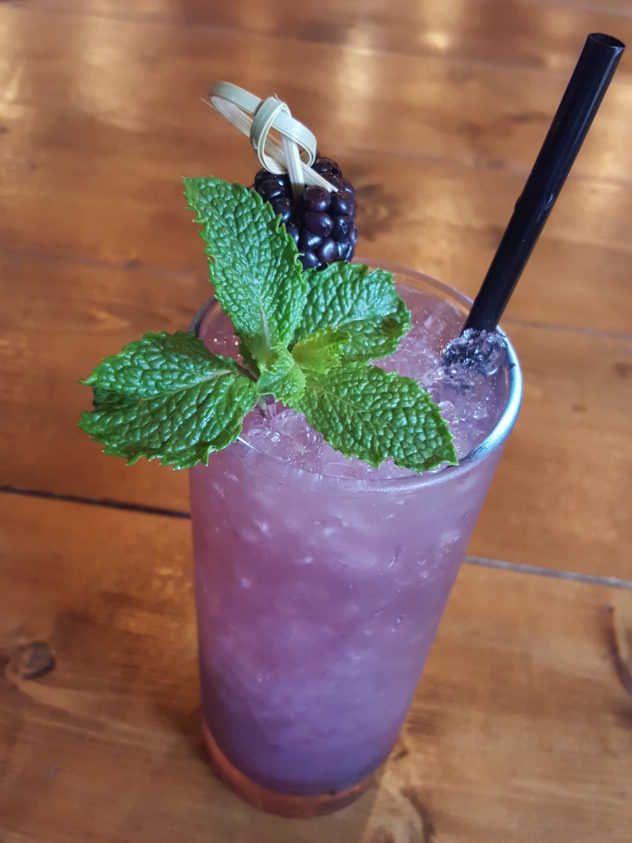 violet daisy NOLET'S gin, lime, violet, raspberry, blackberry
This one really came about on a whim. I was looking for an early brunch time and Nosh and Booze answered the call.  Here again, a biscuit used in an Eggs Benedict – you can't go wrong!  If you don't eat anything else, you must try the scallion-and-white-cheddar biscuit!
Looking forward to many more Sunday brunches, with family and friends, near and far in the new year.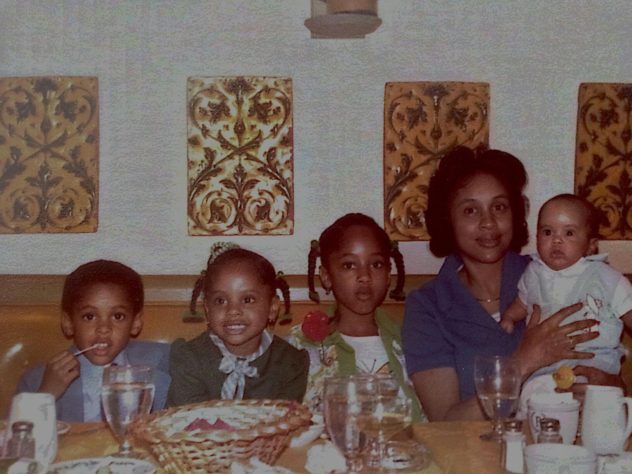 Palmer House Hotel (1977)
"People who love to eat are always the best people. – Julia Child"
Cheers,