Let me start by saying this has been a long overdue post. In the last couple of years, my life has been filled with loss and life changes. Although I was still traveling in these previous two years, but not as extensively as before, my life's drastic changes did not allow for much activity on the website. This pandemic and spending some time in Asheville and Western North Carolina have allowed me to put some things in perspective, allowed healing, and helped me to find a much-needed peace I was missing. I hope this post gives you some great information and reveals how the Appalachian Mountains can benefit the soul.
Exploring Asheville and its surroundings during a pandemic has made me appreciate its beauty even more. With most businesses, bars, and restaurants closed and travel impossible, it pushed me to venture out and explore nature's wonders and work on my photography. Like most, the pandemic left me exploring my own backyard and finding ways to satisfy my desire to travel.
Asheville, nestled in the Blue Ridge Mountains, provides an excellent base camp to exploring western North Carolina. Whether its scenic drives in the mountains, chasing waterfalls, hiking, breweries, or gastronomy that brings you joy; Asheville and beyond allows you to indulge.
Some of my favorite finds and activities in Asheville and beyond during the pandemic are:
Scenic Drives Along the Blue Ridge Parkway
The Blue Ridge Parkway encompasses 469 miles through Virginia and North Carolina, and throughout it has scenic overlooks. The views along the parkway are breathtaking from its highest peak at 6,684 feet to its brilliant array of color during Fall, ever mile brings something new and exciting. I spend much time pulling off at an overlook, grabbing my Canon, and trying to capture the perfect lighting over the mountains before the moment disappears.
Fascinating facts and discoveries along the Blue Ridge Parkway:
The highest peak in the eastern United States, Mount Mitchell, is located in Yancy County, NC
The deepest gorge east of the Grand Canyon, Lineville Gorge, is located in Pisgah National Forest
The highest waterfalls east of the Rockies, Whitewater Falls, is located in Sapphire, NC
The Southern Appalachians are some of the oldest mountains in the world.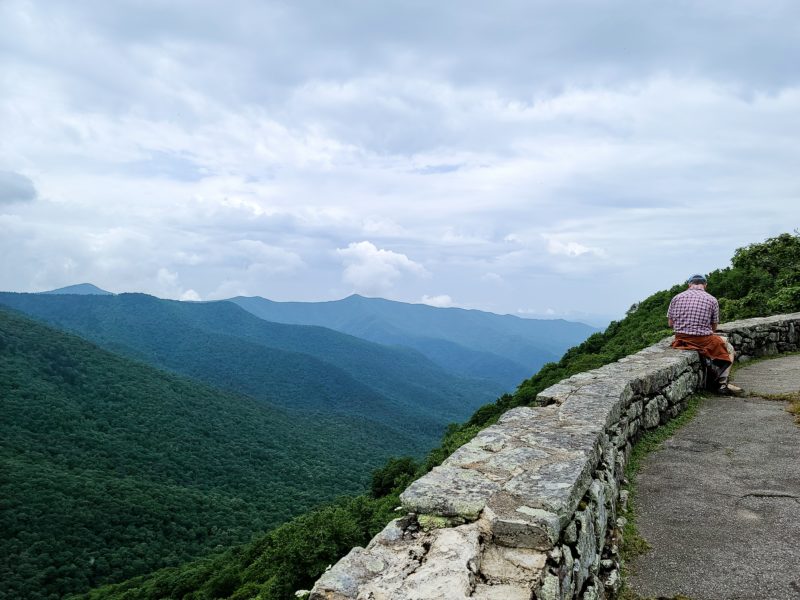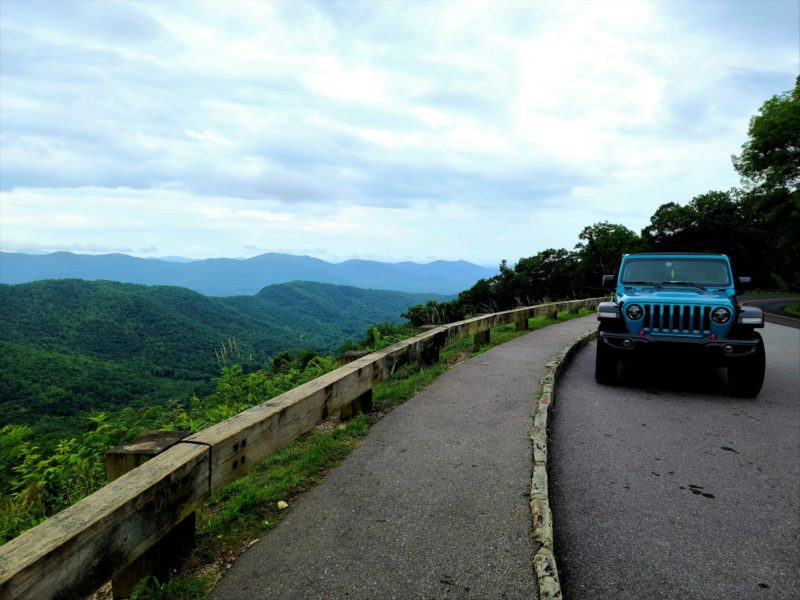 Chasing Waterfalls
A favorite summer pastime in Western North Carolina are waterfalls that become swimming holes for all to enjoy. This summer I found myself chasing waterfalls; being a midwestern girl and living a couple of miles from Lake Michigan, spending my summers at the lake are some of my fondest memories. North Carolina has over 250 waterfalls, which makes it easy to find the calming effects of water. There are several waterfalls within an hour of Asheville, some off the roadway, and others within a short hike. Best viewing is always after a rain event, so watch the weather before planning your excursion. A few of my favorites are: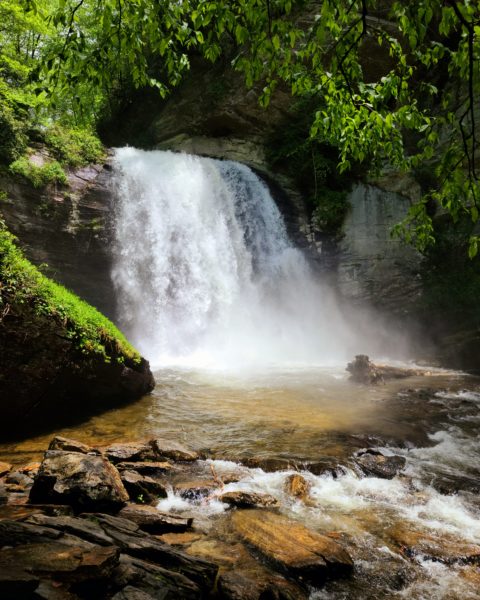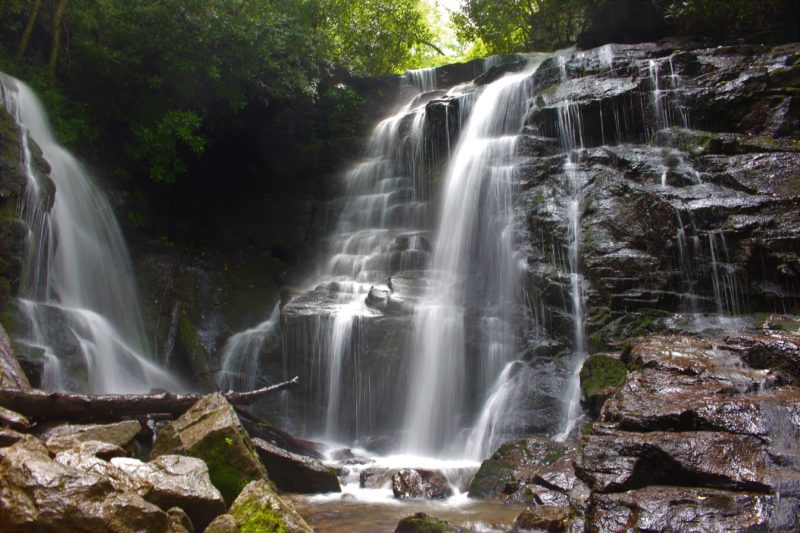 Scenic Lakes and Beaches
There is something to be said about a lake being surrounded by mountains; if you ask me, it's the best of both worlds. The serenity and peace that both elements bring when together always leave me speechless and grateful. Several lakes within an hour of Asheville provide walking/hiking trails, marinas, fishing, camping, and sandy beaches. A few of my favorites to enjoy are: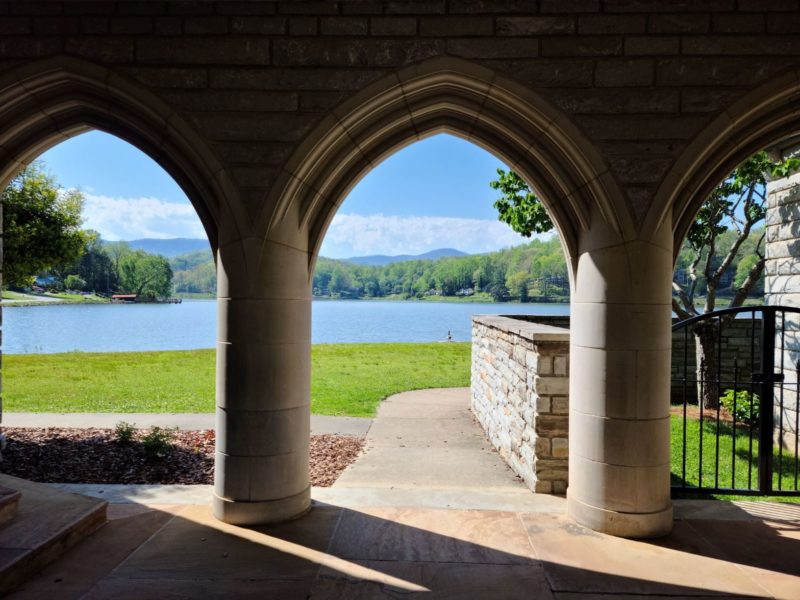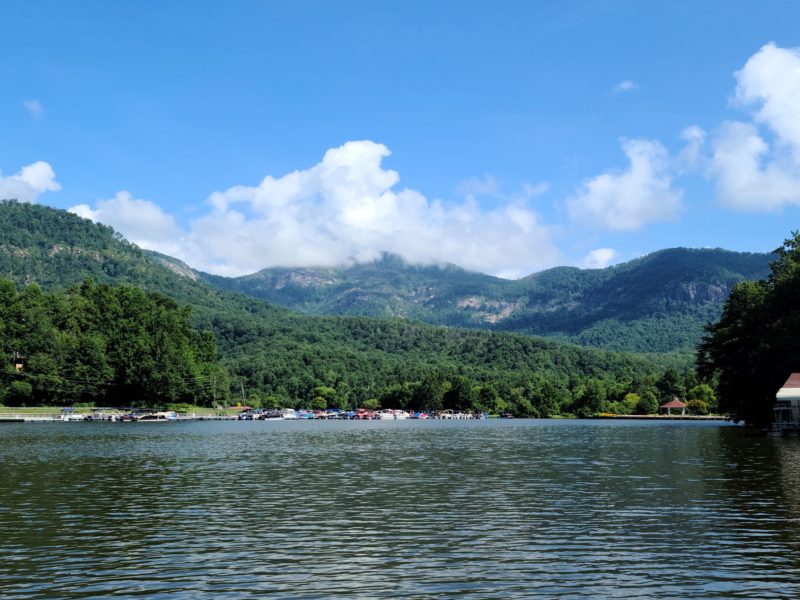 Breweries and Wineries
Asheville and Western North Carolina has a little secret; there are over 45 breweries in the area, mostly microbreweries and a few commercial! Asheville only trails behind Portland, Oregon, for the number of breweries per capita in the US. Not only can you find craft brews in the area but also ciders, hard seltzer, mead, and of course, wines. As a long-time beer fan who is now gluten-free, it hasn't been easy, but I have been able to find several beers that are gluten-free and low in gluten to enjoy. To my surprise, Asheville and Western North Carolina have over 30 wineries, many producing old-world European style grapes. Not only will you get gorgeous mountain landscapes and breathtaking views, but you can also listen to live entertainment, and enjoy great food while you sip and taste. Some of my discoveries are: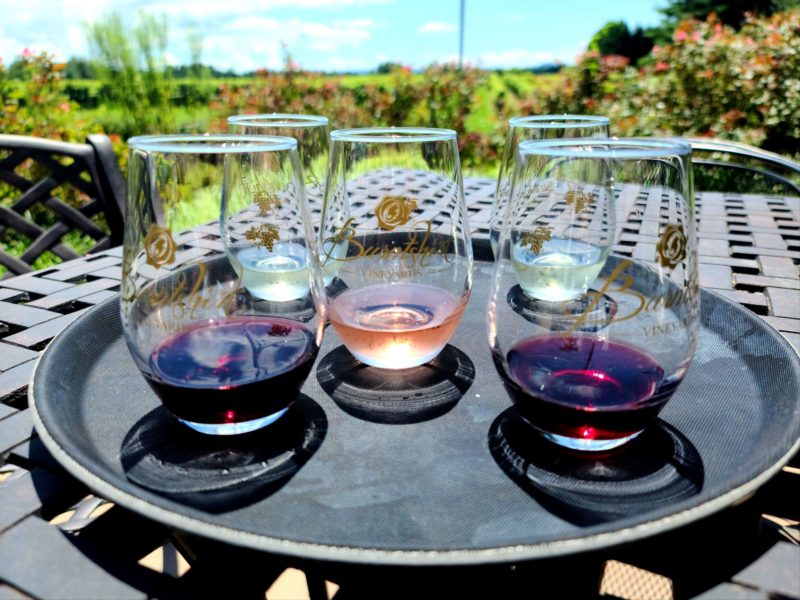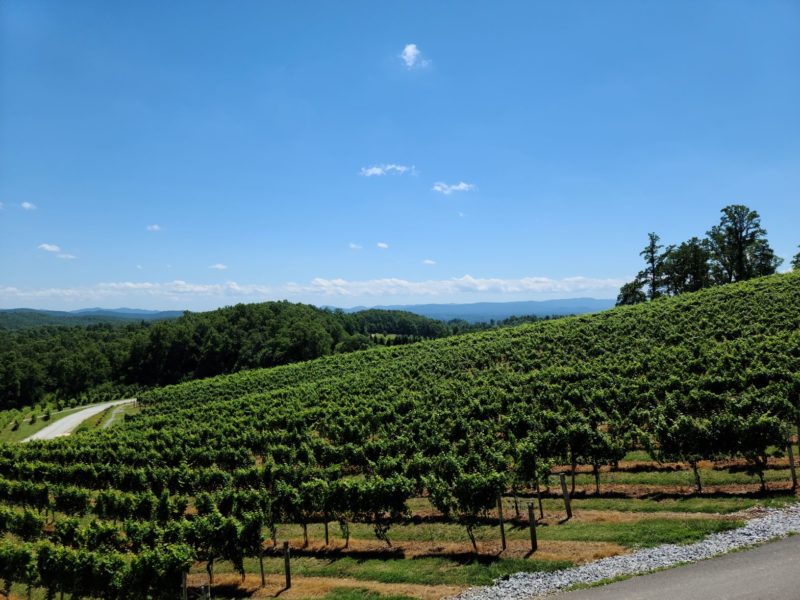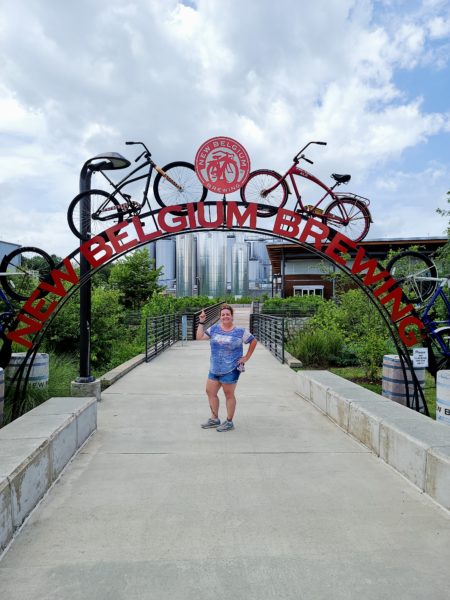 HISTORIC HOMES AND INNS
In Asheville, you will find the Biltmore Estates and the Omni Grove Park Inn, which provides excellent views, food, spas, and plenty of things to do and see. I'm not going to lie my favorite place to have Sunday brunch is at the Blue Ridge in the Omni Grove Park Inn, everything is so flavorful, and you are surrounded by beautiful views of the Blue Ridge Mountains. If brunch is not your thing, I love having a cocktail watching the sunset over the Blue Ridge Mountains from the Sunset Terrace at the Omni. It's a beautiful property. Make sure you take a walk around the area.
At the Biltmore Estates, America's largest home, you will find a 250 -room chateau with 8,000 acres of gardens and grounds designed by Frederick Law Olmsted. The estate includes restaurants, two hotels, and a winery. There are plenty of activities to do throughout the year, which include hiking, biking, kayaking, horseback riding, and more. The estate gardens and grounds changes with the seasons. I have been able to experience three seasons thus far. After purchasing a Biltmore Annual Pass, I became a weekly visitor, and the estate has become a part of my workout routine for a quick 6-mile bike ride or a 3-mile hike. A girl must get rid of the Covid-19 fifteen. It's a beautiful place to spend the day and a great introduction to Asheville.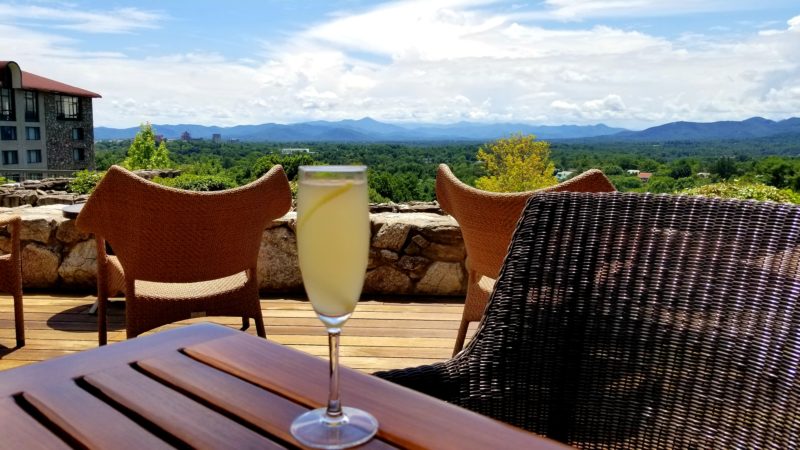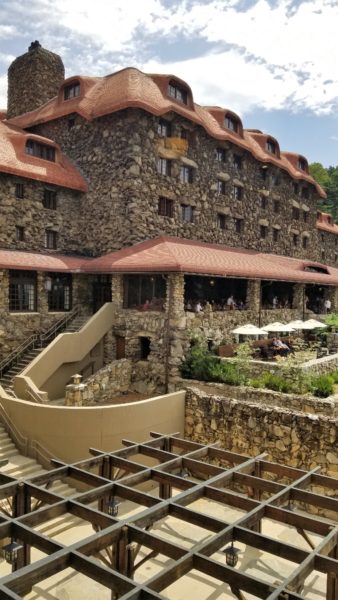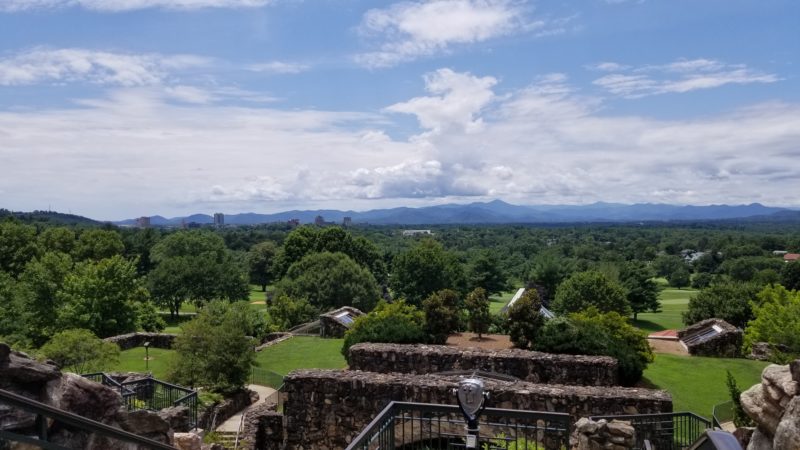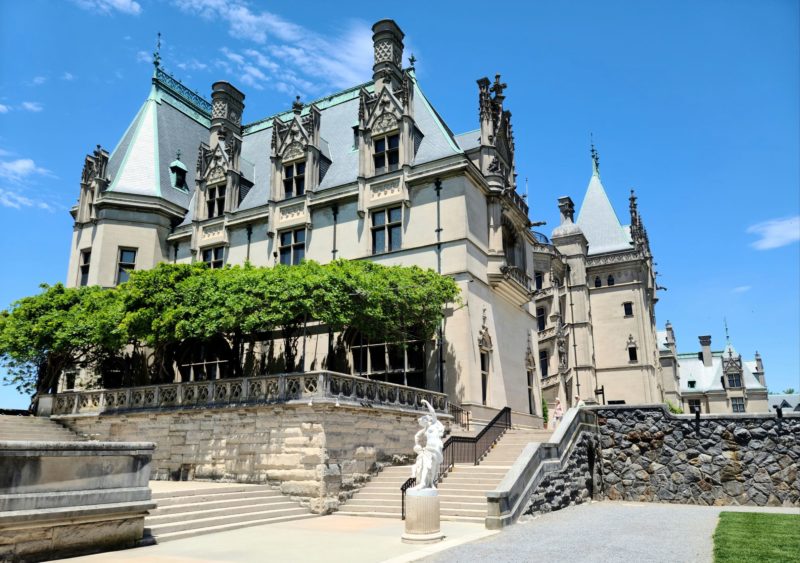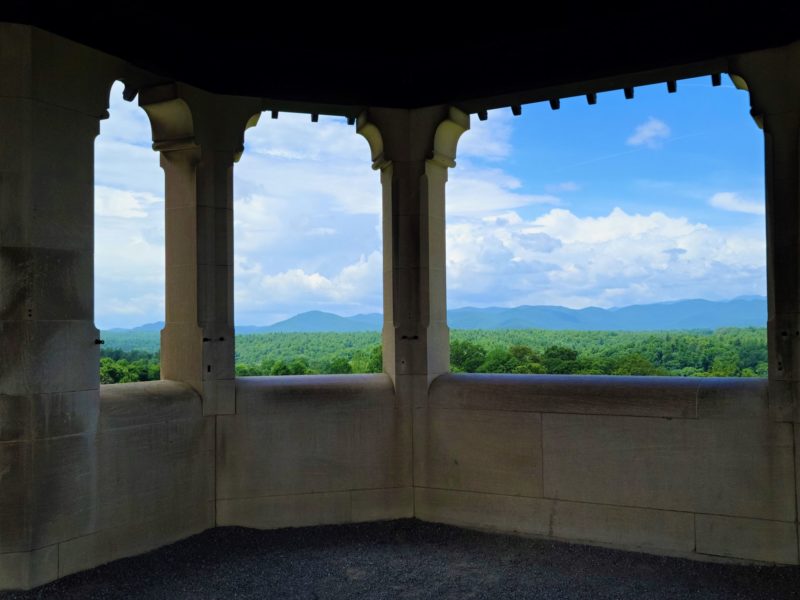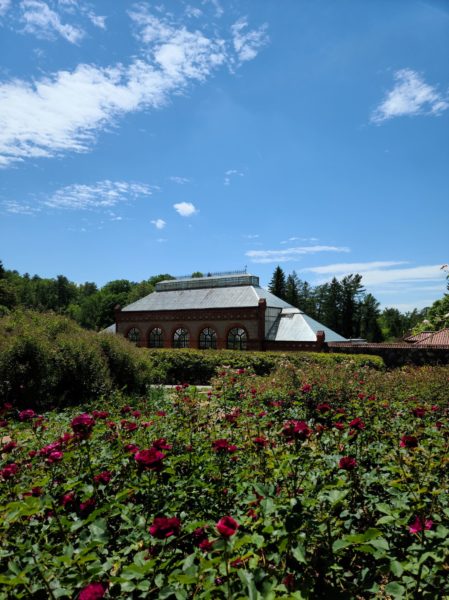 There are plenty of things to do in Asheville and Western North Carolina, as you can see, I just touched the tip of the iceberg. The pandemic brought some challenges with businesses being closed or having limited hours. I did not mention much about gastronomy because, like most, I became the chef, mixologist, and wait staff in my own home. Some places for dining and cocktail experiences I enjoyed pre-pandemic are as follows: Antidote, Battery Park Book Exchange, Benne On Eagle, Biscuit Head, Chestnut, Curate, Early Girl Eatery, Forestry Camp, French Broad Chocolate Lounge, Limones, Over Easy Café, Posana, Sovereign Remedies, and Tupelo Honey Café.
Hope this pandemic inspired you to explore and discover the heart and soul of the place you call home.
"If life were predictable it would cease to be life, and be without flavor." – Eleanor Roosevelt
Cheers,