When I turned 40 a couple of years ago I knew I wanted to have an epic vacation to celebrate my birthday.  I sent out emails a few years prior to try and get friends to join me in hiking Mount Kilimanjaro for this milestone.   Let's just say that quickly turned into lots of laughter….  Well, on to Plan B!  This plan required me to find the perfect partner in crime to participate in the shenanigans.  I enlisted a very good friend that I had traveled with before, and knew would be up for whatever.  Greece and the Greek Isles, Dubai, Egypt, Australia, Palau, Costa Rico, Panama, Curacao, and Ecuador, had all been crossed off my bucket list in my 20's and 30's, but I had never explored Europe outside of Greece.   So, seven days before I turned 40 we flew to Dublin, rented a car, and toured the Island of Ireland!
Ten days, two countries, five cities, and plenty of stout, Irish Whiskey and funny characters along the way, here are a few of my favorite things from Ireland….
My Introduction to Irish Whiskey
Amazing Landscapes
My Discovery of Banoffee and Irish Wolfhounds
After spending ten wonderful days in Ireland and returning home to the States, the next vacation was always in the back of my mind.  As i was getting antsy for another vacation, I talked to a good friend to see if she had any ideas for me.  She suggested "why not continue visiting countries that end with 'LAND'?".   So, we concocted this brilliant idea to continue celebrating my birthday for the rest of the year, and  "My 40th  Year of Exploring LAND" was born.   I grabbed the friend who'd suggested the idea and boarded a plane to discover the Land of Fire and Ice,  better known as Iceland!
Five days in Iceland was not nearly long enough, but plenty of laughs and amazing adventures were had by all. Here are some of my favorite things from Iceland….
The Blue Lagoon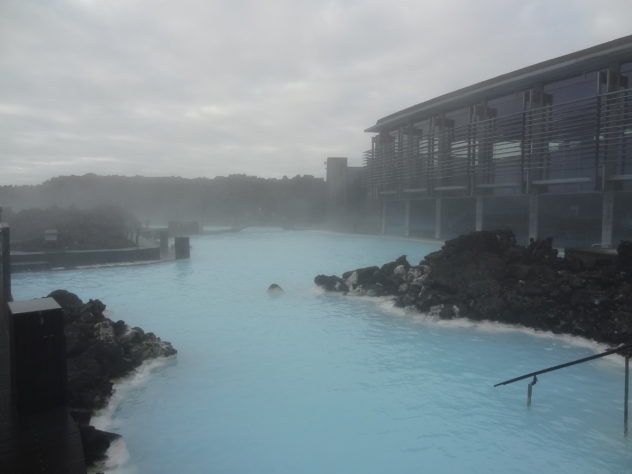 Impressive Waterfalls
Hiking a Glacier
Icelandic Horses
Iceland was simply lovely and I'm so glad I was able to experience its magical and mystical beauty. I didn't sit still very long before I decided to end my year-long celebration in the Netherlands!  The "end" was actually just a start to an 18-day, 3-country and 10-city solo adventure where i meet friends and family along the way.  It just didn't make sense to go that far and only see one country ( but we'll talk about that in Part 2 of this story).
A few of my favorite things from the Netherlands….
Visiting Villages and Towns in Northern Holland
The Tulips
The Architecture
The Netherlands was not only the beginning of another amazing holiday, but the start of my photography journey.  As a birthday gift to myself, I picked up the Cannon EOS DSLR and began to learn the art of photography.  Maybe you'll notice my progress from post-to-post.
Just to give you a hint to what's coming in Part Two of this post (Celebrating 40 Ended But Exploring Europe Continued), I was able to practice my French!!!!
"Traveling – It leaves you speechless, then turns you into a storyteller."
 ~Ibn Battuta
Cheers,